Original designer: This jacket is sure to catch your eye. Whether it's its product image or the pictures you've seen of Netflix wearing it. The reason? In that it has a unique design. Look closely and you'll see the

love collar around

the neck, as well as on the cuffs. Rather than using the regular stretchy drawstring design, it gives this jacket a very

strong fashion statement

. In addition, the short jacket goes very well with bottoms. Whether it is a short skirt or pants, it will

maximize the beauty of your figure.

If I guessed the reason why you clicked in, why not purchase one and try it out to see if it matches what I said?

Material: Polyester(100%).

Stretch material

Clothing details: Patchwork, crop top.
Influencer Display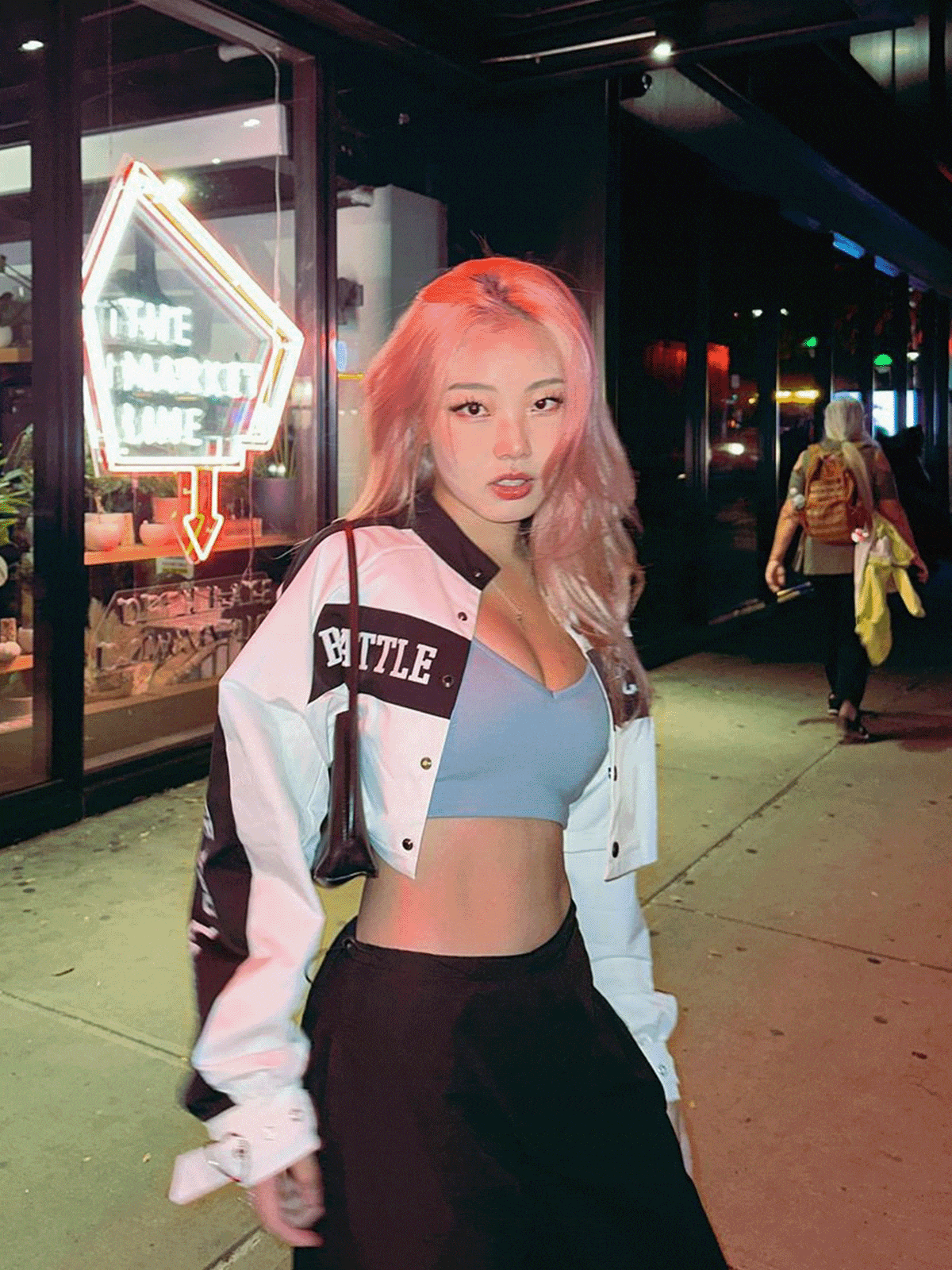 OOTD

MODEL INFO
Female 5'3 (160cm) 103 lbs (47kg) Size: S
SIZE GUIDE