Discover the epitome of elegance and sensuality - our mesmerizing bodysuit collection. From sleek and minimalist designs to intricate lace and daring cut-outs, our bodysuits are meticulously created to accentuate your every curve and ignite the passion within. Experience the epitome of luxury. Embrace the allure. Own the night.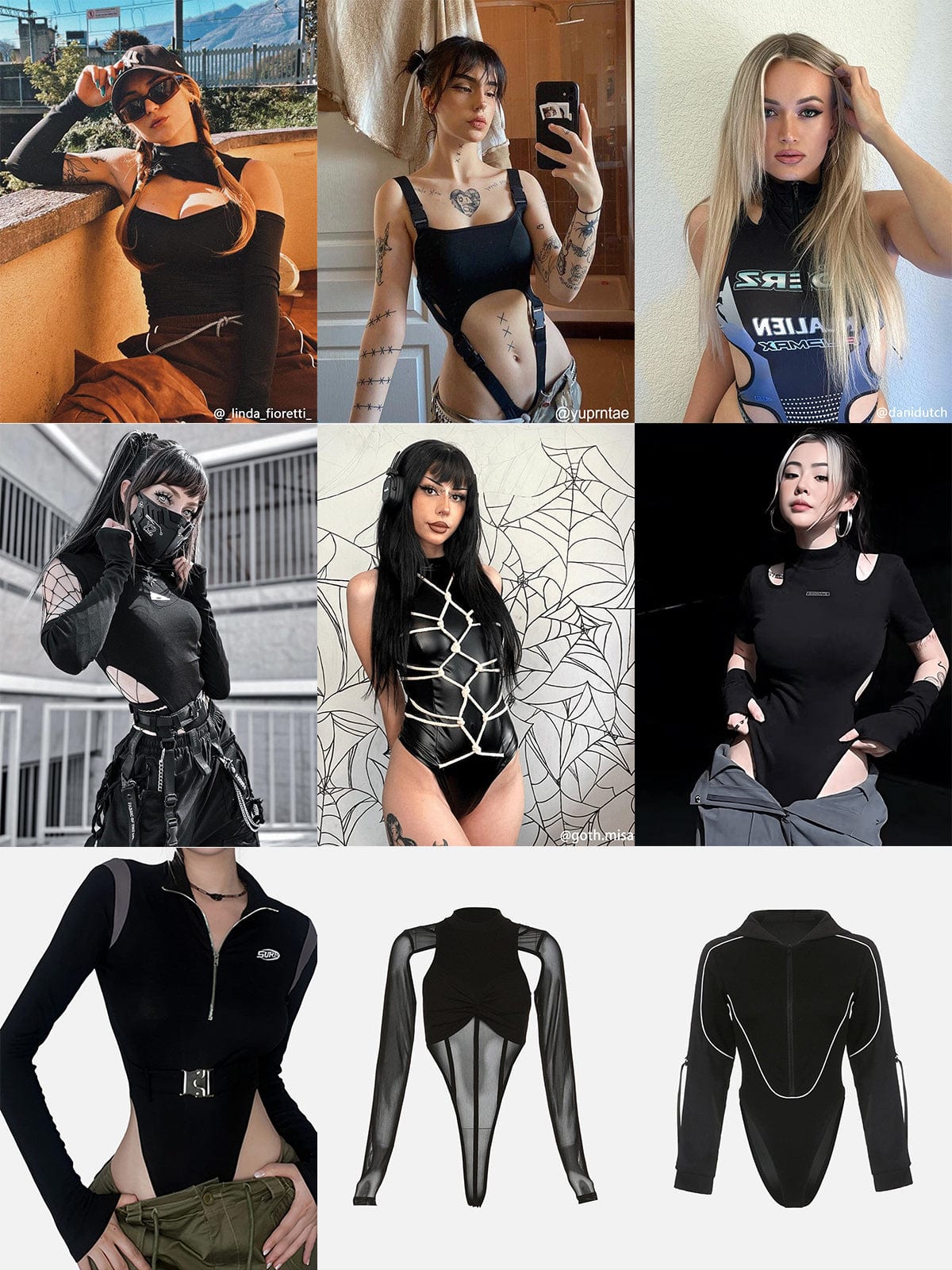 The NEV Irregular Cutout Button Sexy bodysuit is a unique and fashionable women's one-piece garment with an irregular design, featuring a

slit at the hip and leg

and button details on the front chest and shoulder straps that add a touch of sophistication. The jumpsuit is designed to fit the body perfectly, showcasing the curves of a woman's figure. Made with

high-quality materials,

it provides a soft and comfortable feel for the wearer. Additionally, this jumpsuit is ideal for parties and evening gatherings, making the wearer feel even more sexy and charming.
Material: Polyester spandex.
Clothing details: Irregular Cutout Button.
Influencer Display
Popular Pairing
SIZE GUIDE