Discover the epitome of elegance and sensuality - our mesmerizing bodysuit collection. From sleek and minimalist designs to intricate lace and daring cut-outs, our bodysuits are meticulously created to accentuate your every curve and ignite the passion within. Experience the epitome of luxury. Embrace the allure. Own the night.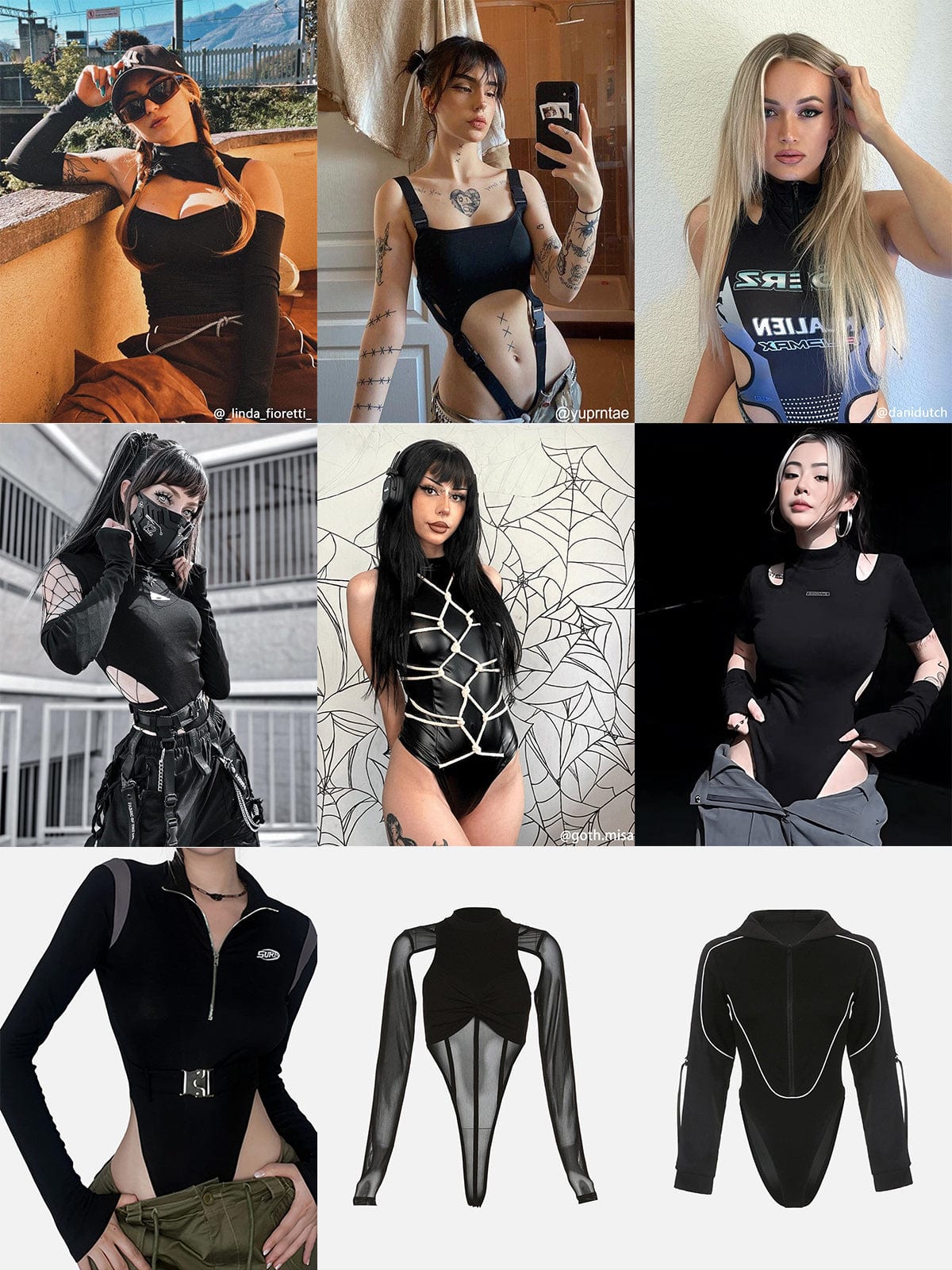 Original Designer: This bodysuit's mesh design and splicing technology make it cooler and more layered, perfect for summer wear. The mesh material allows for better air circulation, wicking away moisture and keeping you comfortable. The splicing technique creates a unique look that adds to its style.
Material: Polyester(95%) spandex(5%).
Clothing details: Cut-out.
MODEL INFO

Female 5'3 (160cm) 103 lbs (47kg) Size: S
SIZE GUIDE