Discover the epitome of elegance and sensuality - our mesmerizing bodysuit collection. From sleek and minimalist designs to intricate lace and daring cut-outs, our bodysuits are meticulously created to accentuate your every curve and ignite the passion within. Experience the epitome of luxury. Embrace the allure. Own the night.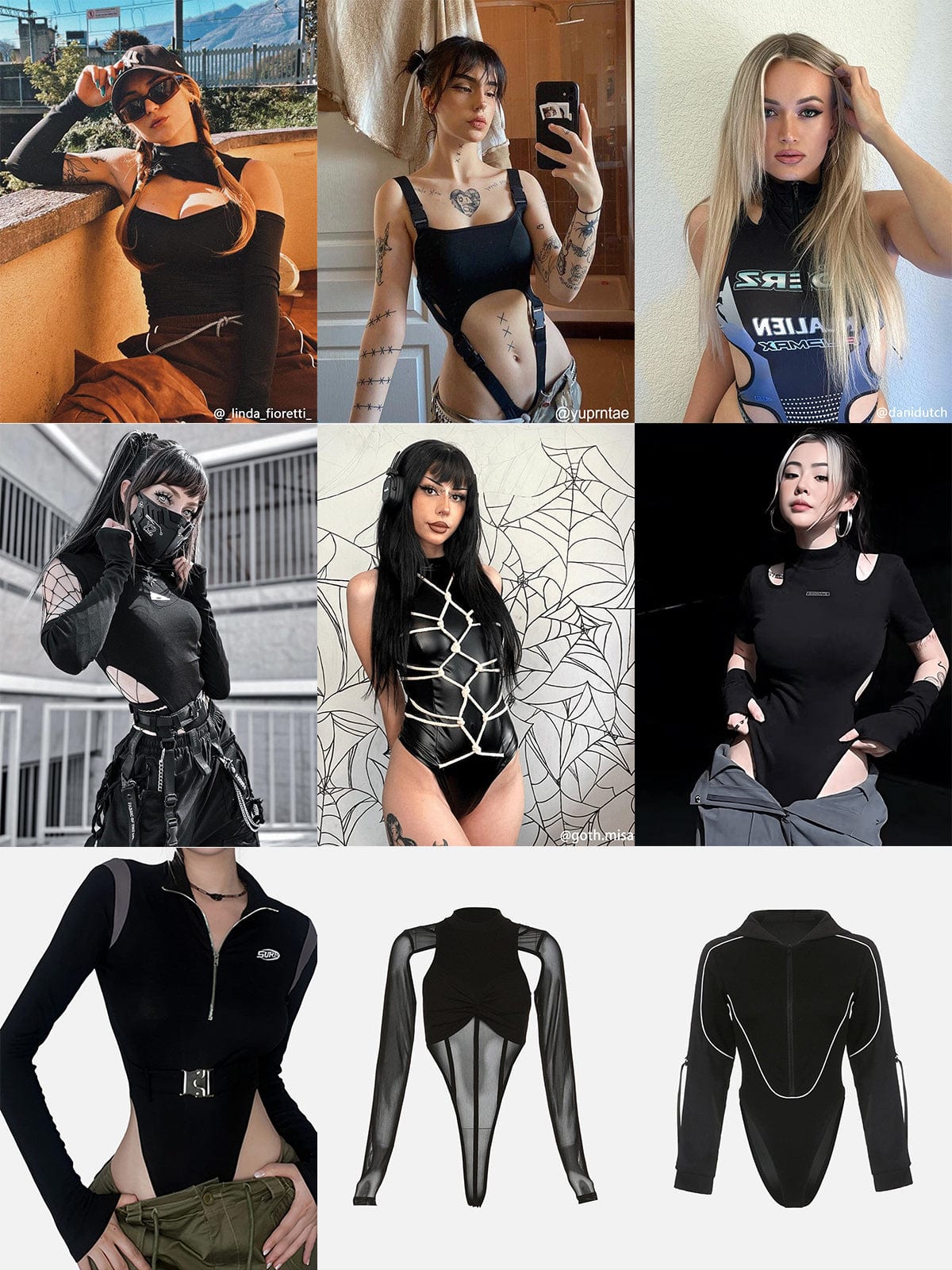 Original designer:The bodysuit is a high-quality, versatile option for any occasion. Its 360° three-dimensional cutting and detachable sleeves flatter your figure and provide a sleek silhouette. The hollow cuff design adds elegance, while the 3D cutting enhances its versatility. This bodysuit is a must-have due to its unique design, quality construction, and ability to showcase your natural beauty with sophistication.
Material: Polyester(95%) spandex(5%).
Clothing details: Patchwork Hollow Out.
Influencer display
SIZE GUIDE