Discover the epitome of elegance and sensuality - our mesmerizing bodysuit collection. From sleek and minimalist designs to intricate lace and daring cut-outs, our bodysuits are meticulously created to accentuate your every curve and ignite the passion within. Experience the epitome of luxury. Embrace the allure. Own the night.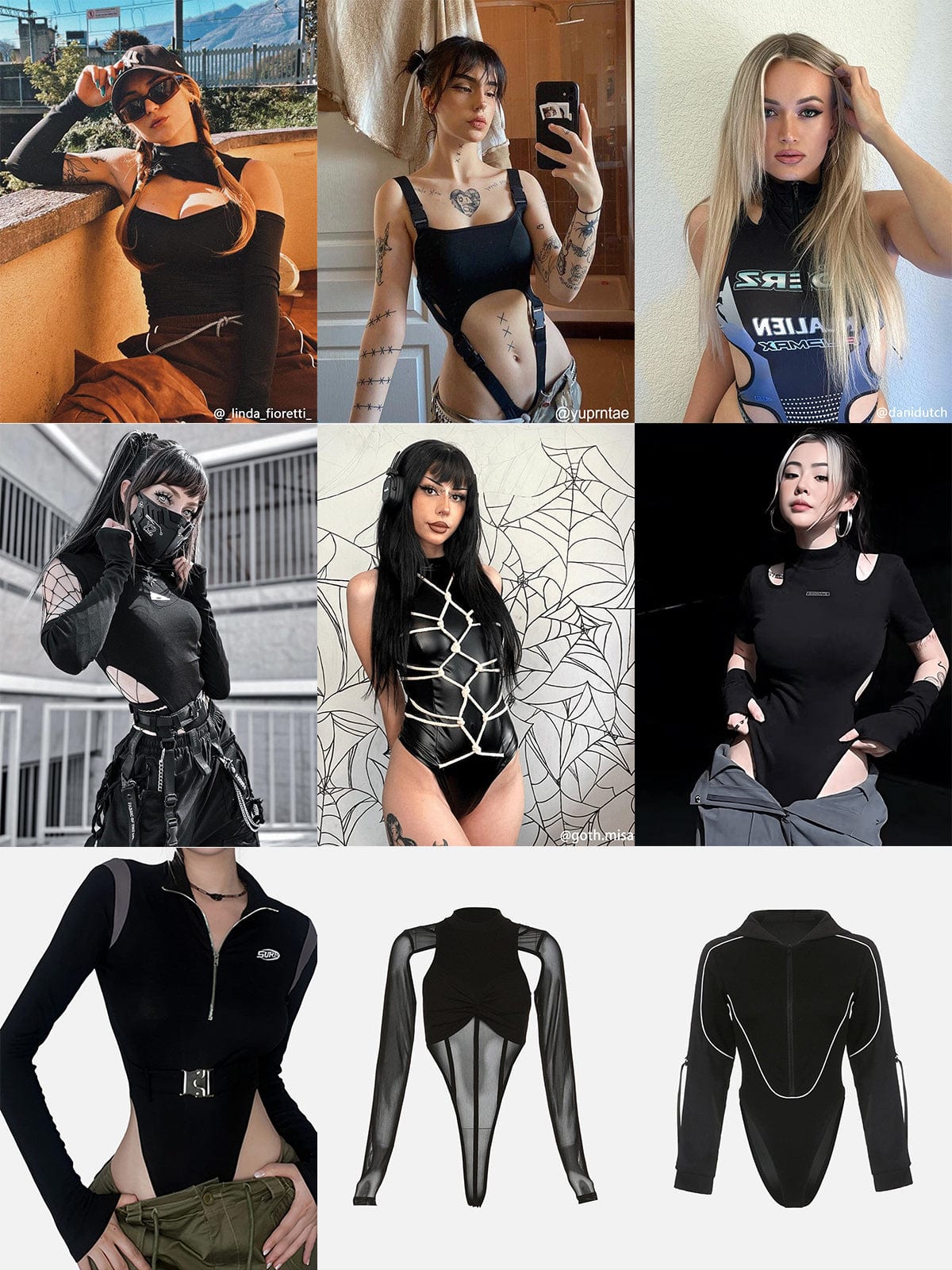 Designer: This bold piece features a striking color combination of black and gray, creating a modern and dynamic aesthetic. The contrasting metal straps add a touch of attitude and uniqueness, while the zipper detail adds an element of functionality and versatility. The bodysuit is made from high-quality materials to ensure comfort and durability. Its form-fitting silhouette flatters your curves。
Material: Cotton(95)Polyester (5%).

Clothing details: Bag Buckle.
SIZE GUIDE